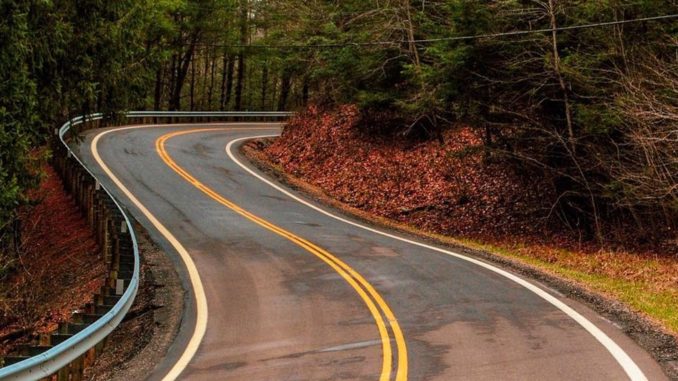 Please join us for a drive in the country, taking the back roads and twisties of Northern KY on August 28th, about 9am to 3pm.  Similar to the annual Hocking Hills drive (which is also coming up soon!), this will be a casual drive out and back, with a stop for BBQ in the middle and a gathering at the end for those that are interested. We'll start at the Park & Ride on Gloria Terrell Dr in Wilder, KY, just off the AA Highway, meeting at 9am.  After we get situated, fueled up, and waivers signed, drivers can start heading out on the route around 9:45am for a 2 hour jaunt roughly southeast towards Milford, KY, then west over towards Williamstown, KY, stopping at Belle's Smokin' BBQ at 112 N Main St for lunch.
There is a larger parking lot behind Belle's that should be able accommodate everyone (The destination noted in the directions).  Belle's has a great selection of pork, chicken and brisket sandwiches, plus snacks, sides, and burgers that should satisfy everyone's built up hunger.  Take a look at the menu!

After lunch, we'll continue on back towards where we started.  You can also feel free to call it a day, cut over to nearby I-75, and head home.  Otherwise, we'll head generally northeast towards Alexandria, KY over the course of 1.5 hours, with a loop to the east towards Peach Grove, KY.

At the end of of the fun, feel free to head home, or join us for a tasty beverage at Alexandria Brewing.  This is a relatively new brewery to the area that has some great brews to try after a good day of driving.  I expect us to wrap things up around 3pm and let you get back to the rest your weekend.
A few notes:
Please register by clicking on the link here and filling out the Google Form if you are coming!  We'd like to get an idea of the number of people that will be showing up, plus give the restaurants a heads up.  There is also a winery just past Alexandria that could be an alternative ending location, if there is interest, so please let me know in the form.
All participants MUST sign the waiver form and get a wrist band at the Park & Ride BEFORE starting the tour!!
For those that can't make the start of the drive, feel free to meet up with us anywhere along the route.  Please email me so that we know to look for you, and so that I can get you the waiver.
Driving Directions:
We'll have some copies of the directions, but please refer to the ones here and use the Google links.
Out to Belle's BBQ
Return to Alexandria Brewing
Sat, August 28th, meet at 9am
Wilder Park & Ride
Gloria Terrell Dr, off AA Highway
Wilder, KY 41076