Porsche Club – MORPCA Spring HPDE @ MOSCC
 MORPCA Spring HPDE @ MOSCC

April 26-28, 2019

Rest assured, Spring will return! Kick of your 2019 driving season with this 3-day combo event at the iconic and challenging Mid-Ohio Sports Car Course (MOSCC).
On Sat/Sun we are hosting a 2-day HPDE weekend open to drivers at all experience levels, including first timers and novices.
On Friday we are hosting an expanded passing or solo day for Advanced Solo (Instructor/Advanced/Intermediate) drivers with lots of track time.
New this year, on Friday we will also offer anIntroductory 1-day Fully Instructed run group (max 12 students) specifically designed for first time DE participants(or those that have completed a DE Lite program).  Featuring two (2) on track driving sessions and beginner classroom sessions. We will also have Scott Mann, one of the PCA Instructor Training originators, racer, and pro driving coach, providing advanced student classrooms Friday and Saturday as well as limited driver coaching sessions both of those days!
Visit the Registration page (event #9577) on:  www.clubregistration.net
As you register, please provide us with a car number you will apply to your car for the event. If you choose a number that duplicates a number already chosen by someone else, choose another number from the list of available numbers. We will not permit duplicate numbers. Display this number on both sides of your car in large digits, 8-10″ tall with bold strokes, and on the rear of your car (4-6″). ClubRegistration offers appropriate number sets for purchase through the ClubReg Store.
Also be aware that early-bird pricing discounts expire on April 1 so if interested, register early to save! PLEASE NOTE that you will not be confirmed for the event until your fees are paid, so pay early to avoid being closed out. See our user-friendly Refund Policy, and make sure yourwww.clubregistration.net Profile Driving Resume is up to date as it will be used to determine Friday Lapping Day eligibility and weekend Run Group assignment.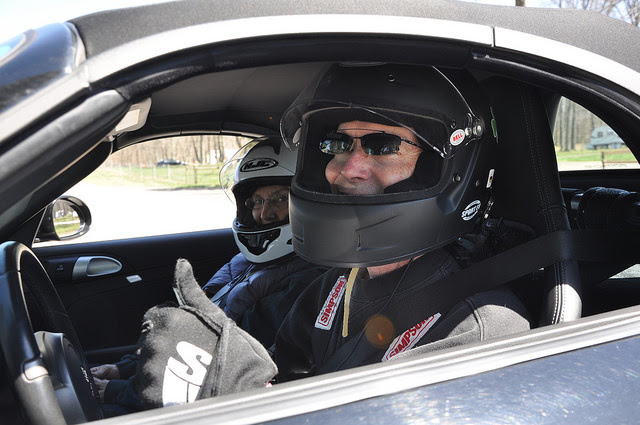 We have also secured preferred room rates at the Quality Inn/Comfort Inn in nearby Bellville, Ohio (call 419-886-7000 and identify the MORPCA weekend) for those that wish to stay near the venue for the event.
We look forward to driving with you this Spring!
Bob Curley, Event Chair – midohio.de@morpca.org
Dave Stetson, Registrar – registrar@morpca.org
Jeff West, Chief Driving Instructor – chief.instructor@morpca.org
NOTE to INSTRUCTORS: MORPCA continues to offer MORPCA-approved instructors who register by April 1, 2019 an exclusive ticket to win one of two $100.00 gift certificates!  Drawings will occur in the Sat. and Sun. morning Instructor meetings.
See the MORPCA driver-friendly event fee Refund Policy on Club Registration!
Get on track in 2019, if not now, then when?