37th Annual Arthritis Foundation Classic Auto Show & Cruise-In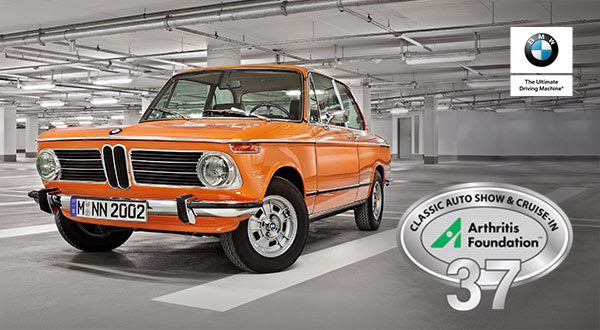 37th Annual Arthritis Foundation Classic Auto Show & Cruise-In  |  June 27th – June 29th
Kelly BMW is the official sponsor of the BMW Class at the 37th Annual Arthritis Foundation Classic Auto Show and Cruise-In and we want you to join us in this weekend full of great cars for a great cause.
• Show off your BMW and register for the event, all makes and models are welcomed.
• Come see some of Kelly BMW's classics on the show field.
• The two-day event offers cars galore and so much more for the whole family. We invite everyone to check out a beautiful show of over 40 classes and more than 1000 cars with special displays, nightly concerts, great food, cold beer, and more.
• Kelly BMW customers can save $5 on single or two-day spectator admission online with code: KELLYBMW
Click below for additional details:

2019 Classic Auto Show & Cruise-In